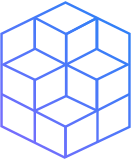 Alpine Polymer
Chemicals Manufacturer & Supplier
For years, the Alpine Polymer Company has served as a supplier, distributor, blender and re-packager of quality chemicals and ingredients.
Searching for a product? Need a special package size or grade? Let Alpine Chemical assist you in your pursuit. Even if we cannot provide the material, we will help you in finding a source for your requirements. It is all part of what makes Alpine Chemical a leader in customer care.
Alpine Polymer Has been a trusted Chemical supplier in the world for years.  We produce high quality products with latest technologies and export them to all over the world.
Our mission is to create mutual and long-term relationship with our customers. We have been producing chemicals for years and have created loyal customers all over the world and will do our best to continue in this way.