Mold release agent which is also called inside tire paint is a chemical which is used to prevent the tires to stick to mold when the tire is being shaped inside the mold. It is a necessary raw material which is used in rubber and tyre manufacturing companies. Alpine Polymer has been a top producer and supplier of mold release agent (inside tire paint) for years. The product quality of our mold release agent and its reasonable price has made us very well-known as a trustworthy and reliable company in tire and rubber industry. At Alpine Polymer we produce 2 types of mold release agent. Silicon and non-silicon mold release agents. Today, Inside tire paints are usually made of silicon but non-silicon inside tire paints are free of silicon and better for the environment and are getting more popular everyday in tire and rubber industry. At Alpine Polymer we produce different raw materials for tires such as rubber makers sulfur.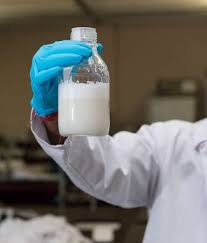 What is Mold release agent ?
Using mold to shape the tire is a necessary part of producing tires. Molds save a lot of time producing tires and helps tire makers save a lot of time, money and energy. But the problem with molds is that they stick to tires when are giving shape to them. This problem can be solved by using mold release agents ( inside tire paints). Mold release agents play the role of oil while you are making fried eggs. It prevents egg to stick to the pan. As so Mold release agent prevents tire from sticking to mold.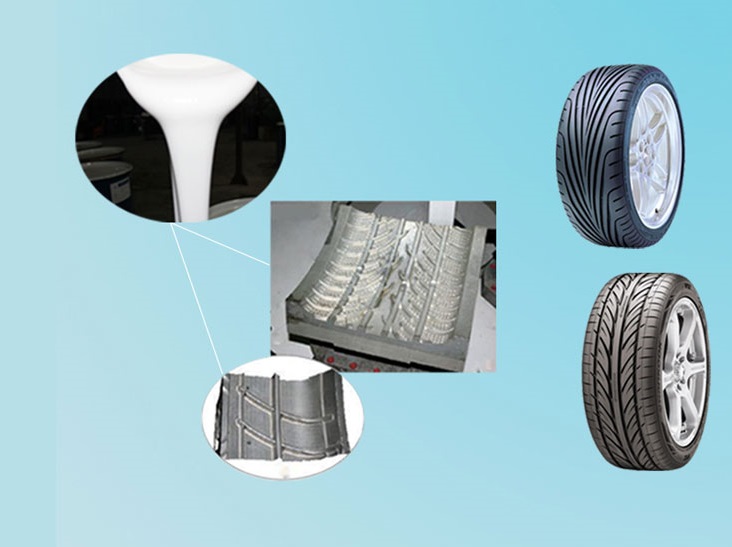 Types of Mold Release Agent
There are two different types of mold release agents for tyres, silicone and non-silicone release agents. Mold release agents for tires are usually made of silicone emulsions. Non-silicone release agents which is also called inside green tyre paint is a water based paint and they are usually free of silicone.
Inside Tire paint
Inside tire paints are sprayed on inside layer of tires to make it more slippery so it doesn't stick to the mold during the shaping process and increase the efficiency of tire manufacturing. There are different methods to apply the emulsion to the tire. Inside tire paint can be applied by brushing or spray gun but the preferred method to apply inside tire paint (mold release agent) is special equipments which is used in tire industry and applies inside tire paint automatically.